It is Day Five of the A to Z Blog Challenge and today's letter is E.
My Motto for E is
Empowered
Being empowered means increased strength and power and oh how lovely it feels.
The word "Empowered" always makes me feel like a Sexy Superhero ready to concur anything with guns bigger than Schwartzernegger. Booyaah,
Check out my Top 10 Girls with POWa!
My Insult today is
Eejit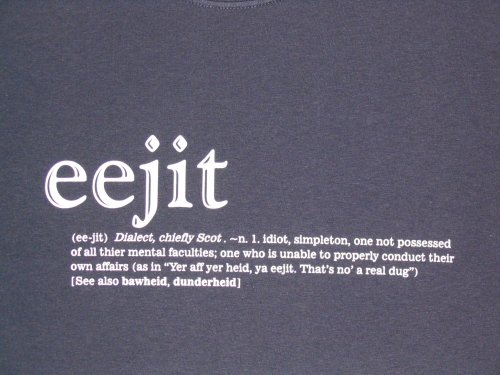 I am the quintessential eejit because I love being silly and daft, hence my "nickname" A Daft Scots Lass.
Here's what our daft family get up to to keep each other on our toes and that includes XBOX 360 Dance Evolution and dancing around like an eejit burns the extra calories.
The Eejits have an entire channel on You Tube. This one is for you, Joshua. Go check it out.