Firstly, Happy National Cleavage Day!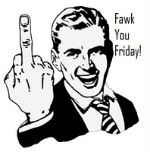 Secondly, yet another Fawk You Friday rolls in, so please go and link up with
Boobies
and bitch, bitch, Bitch!
Fuck You to the Fuckers at The Big Bang Theory merchandise website. They don't ship to South Africa. Bastids! Now I'm gonna have to make my own Rock Paper Scissors Lizard Spok Tee shirt.
"CBS has announced the details for the May 5th episode of The Big Bang Theory. A new episode airs tonight, but the show will be in reruns on April 14th and 21st. The final four episodes of the fourth season will air between April 28th and May 19th"
Fuck That!
Fuck you Fuckers that have NOT entered my So You Think You Can Vlog Competition. Whats wrong with you!? I know you Wankers Vlog - I've been to YouBoob. Will it help if I tell you the winner gets to buy me some Big Bang Theory merchandise and ship them to SA for me? Kidding! The prize is actually really cool - so enter already!
I've been working hard at gym and sweating like a fucking pig to get this body back into shape. Its harder than I thought.
Rightyhoo Plonkers, time for shopping and who can resist a pair of these babies. Ah Heels...how awesome you are. Go link up with Peace Love and Applesauce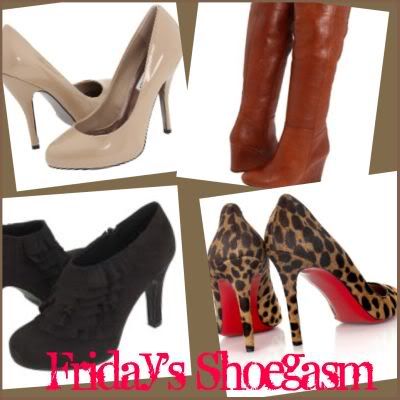 Teal Satin Platform Pleated Pump $22.99 from

bolelane.info
Loving my L.A.M.B. heels lately. These are from the Juva collection and I think the hounds tooth is gorgeous! Zappos for $353
Yves Saint Laurent heels $71.99 from Topshop
Oh yeah, d
on't forget to enter my