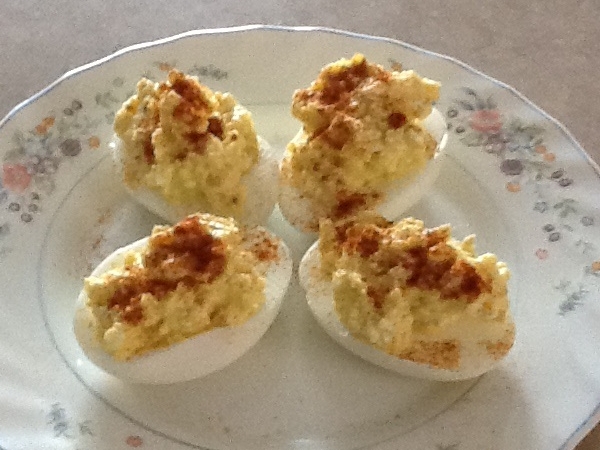 Ingredients:
2 Boiled Eggs
2 Tsp Mustard Powder
Paprika
2 Tablespoons Fat Free Chilli Cottage Cheese
Salt
Pepper
Method:
1. Boil Eggs
2. Shell and cut long ways
3. Hollow out the yolk
4. Mix cooked yolks with cottage cheese, mustard powder, salt and pepper.
5. Spoon mixture back into the boiled egg white shells.
6. Sprinkle with Paprika
7. Enjoy
Great as a side dish or with a Green Garden Salad on Protein and Veg days on The Cruise Phase.