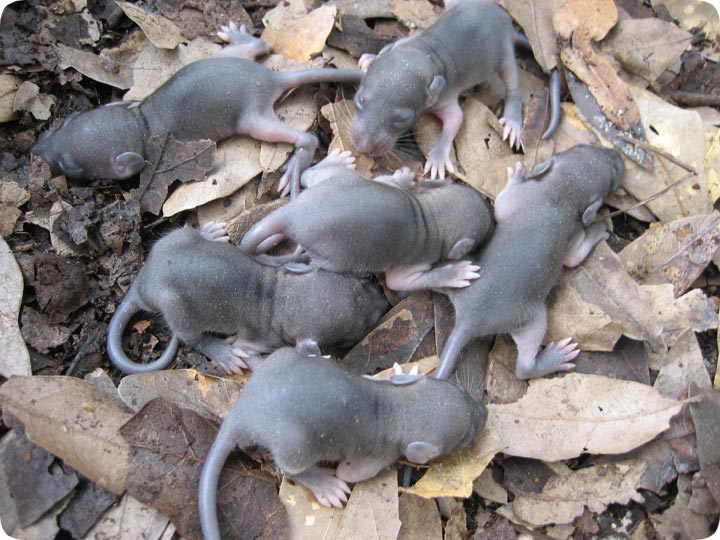 We have a rats nest in our garden!
I HAVE THE FUCKING HEEBIE JEEBIES just thinking about it.
Ask me how I found out?
ASK ME!
Our cat, Pickles, brought in three presents into the house on Sunday. By presents, I mean newborn squealing rats. Fucking Rats, Plonkers!
Oh Geezo, I can't deal with squealing mini-rats. I can't deal with ANY rats. I can't deal with mice either. Most people who know me well, know I am freaked out by vermin.
On top of the cat playing with half-dead squealing rat-babies, R had to get rid of them because we can't put them back in the nest. I can't bear to even look at them, let alone touch them or flush them down the toilet.
Give me teething nappies anyday, those poops that explode out of baby's nappy, travel up their back, soaking into their onezee and eventually caking into their hair. Give me bile-filled gut spewing projectile puke-vomit. Give me massive, hairy rain spiders the size of a fucking dinner plate. Hell, even give me the horrible indestructible spitting Parktown Prawn. I can handle these things.
I can't handle VERMIN
Why?
Because in a few weeks time those shrieking rat baby's eyes will be open and they'll be scurrying around trying to invade my fucking house with their long creepy tails and hungry fucking squeals?!?!
URGH It's the most disguisting thing, ever.
How many babies does a rat have anyway? How many more rat-babies is Pickles going to keep bringing into the goddamn house?
What if I wake up in the middle of the night and Pickles is making a squealing half-eaten deposit on my silk pillow?
Holy Shite, that would just freak me the fuck out.
Some people have phobias about spiders, some people have phobias about heights, some people hate crowds but
IF YOU HAVEN'T NOTICED I HAVE A PHOBIA ABOUT VERMIN.
I won't sleep a wink tonight. Not a fucking wink.