E-Online recently announced the winners for the 2011 Emmy Awards, which totally pissed on my battery - spoilers - seeing as its only airing in South Africa on telly tonight.
Och well, a summary of the GlamCam is better than watching the long draw-out ceremony that usually bores you to tears, because all I want to see is someone seeing their arse on the red carpet or someone's nipple happily popping out for international telly. Oh Yeah, I'm one of those...
Here are some of the Horrors of the 2011 Emmy Awards:
What was Heidi Klum and Seal thinking?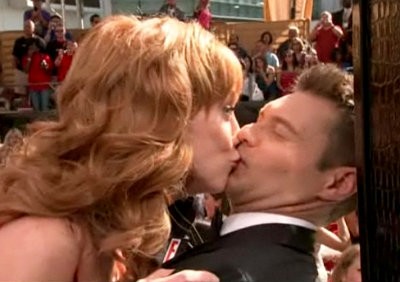 Poor Ryan Seacrest getting mauled by Kathy Griffin
Julianna Margulies wears a bullet proof vest
Gweneth showing her Bollywood midriff
Megan Mullally sucking it in!
Is Alan Cumming or going in these loud pants?
And now a massive Congratulations to my man, Jim Parsons, who won the Emmy award for Outstanding Lead Actor in a Comedy Series at the 63rd Primetime Emmy Awards in Los Angeles. This was Parsons' third nomination and second win for his work as the infamous, Sheldon Cooper on The Big Bang Theory.
Four more sleepies until we get Season Five Episode One! Can you tell I'm a HUGE fan?!
He does clean up nicely, doesn't he?